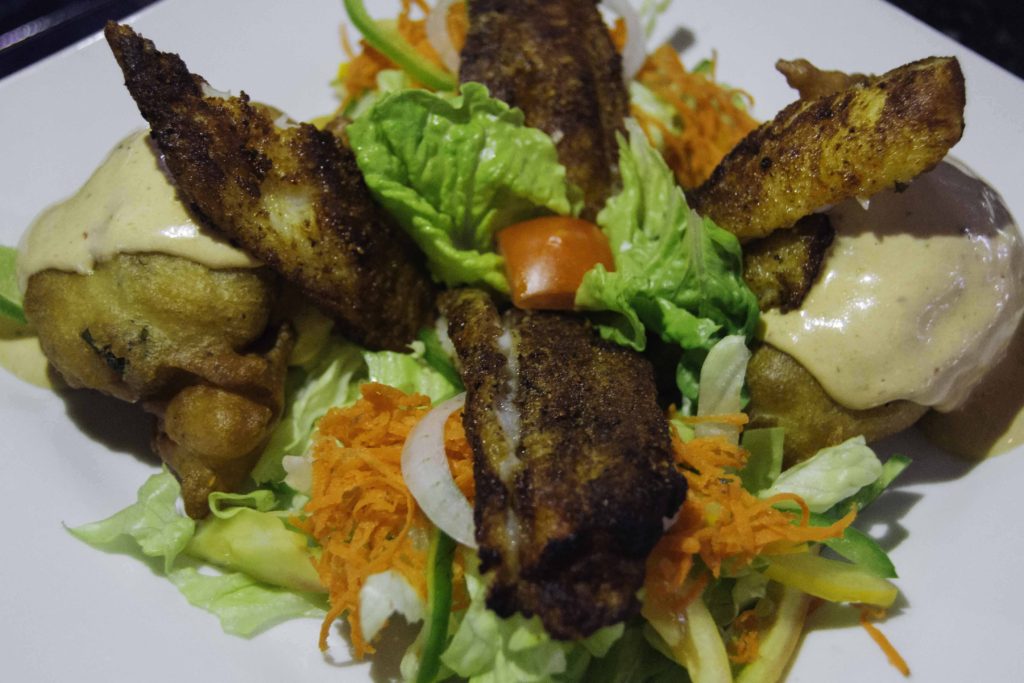 Total Time: 30 Minutes                     |                        Serving: 1
---
Fish Fillet
Fish Fillet
1/8 teaspoon Salt
1/8 teaspoon Black Pepper
1/8 teaspoon Paprika
1/8 teaspoon Complete Seasoning
1 teaspoon Lime
Fritters
1 cup flour
1 cup water
3 tablespoons Beer
1 tablespoon Chopped Basil
1/4 teaspoon Salt
1/8 teaspoon Black Pepper
1/8 teaspoon Complete Seasoning
Chipotle Sauce
1 Chipotle Pepper or canned chipotle pepper
½ cup Mayonnaise
1 teaspoon Salt
½ cup Milk
1 teaspoon Complete Seasoning
1
First, prepare the fish for seasoning with lime juice. Cover the fish in the juice and gently rum. Then, generously season fish fillet with salt, black pepper, paprika and complete seasoning on both sides. Set aside to marinate.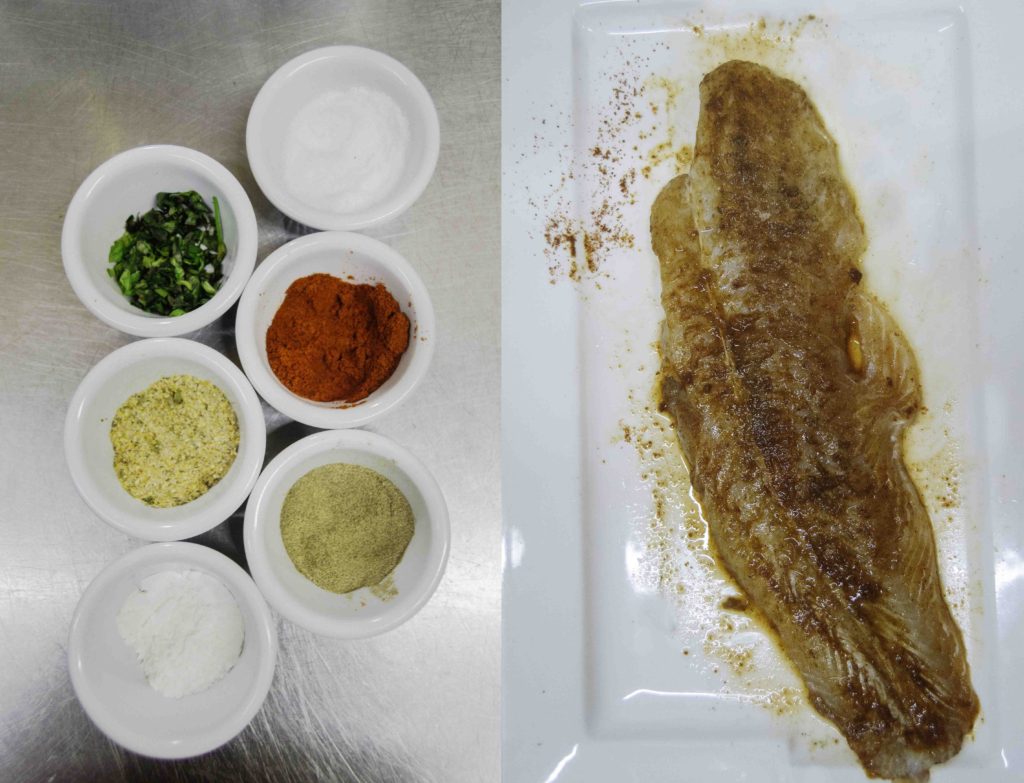 2 Next, combine flour, water, beer, salt, black pepper, complete seasoning and basil then stir together until the batter becomes smooth- it should have a thick and paste-like consistency.
3 Moving on, use a large spoon to scoop out nice size amounts of the batter and gently place them In a medium heat frying pan. This batter makes 4 good-sized fritters. The fritters are ready when they are golden. Place them on a rack or in paper towels to drain.
*Tip After about 2 minutes on each side, or until slightly golden, puncture the fritter to release steam. This will allow it to cook evenly.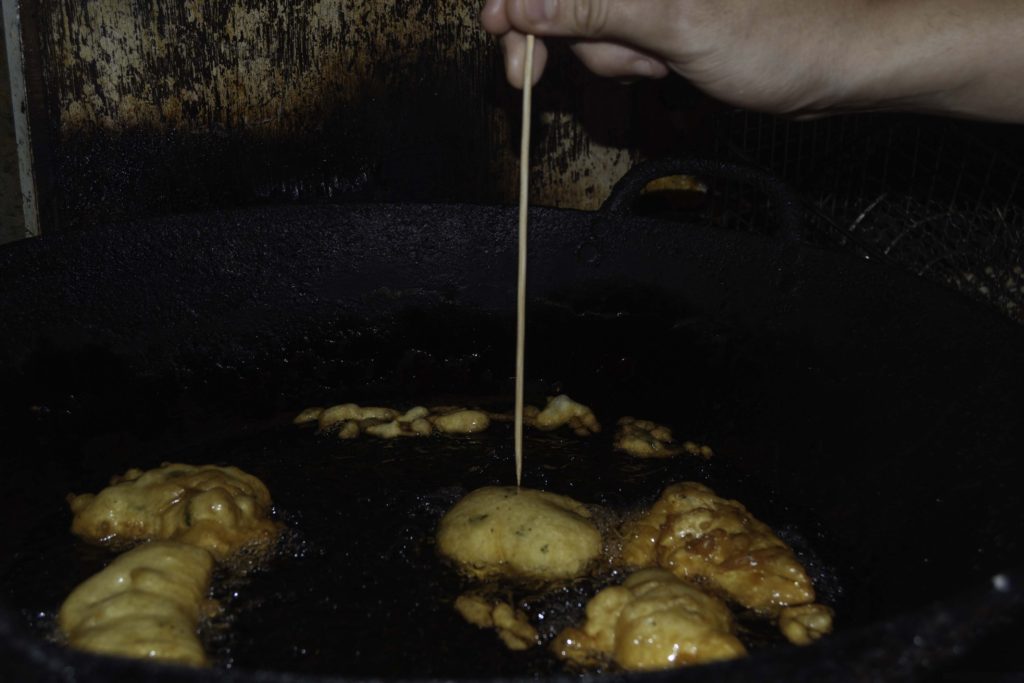 4 Now, time to make the easy chipotle sauce. Combine chipotle pepper, mayonnaise, milk, salt and complete seasoning in a blender. Blend the mixture until creamy and there's no bits of pepper.
5 Set frying pan to high and when the oil is hot, turn the heat down to medium temperature. Allow the temperature to completely drop to a medium then place the fish in the pan and allow sear for 5-6 minutes (this varies on the thickness of the fish) on each side.
*Tip To ensure that the fish is completely cooked, use the point of a fork to prick the fish. If the knife easily enters the fish- it's cooked. If the knife resists, allow to cook some more.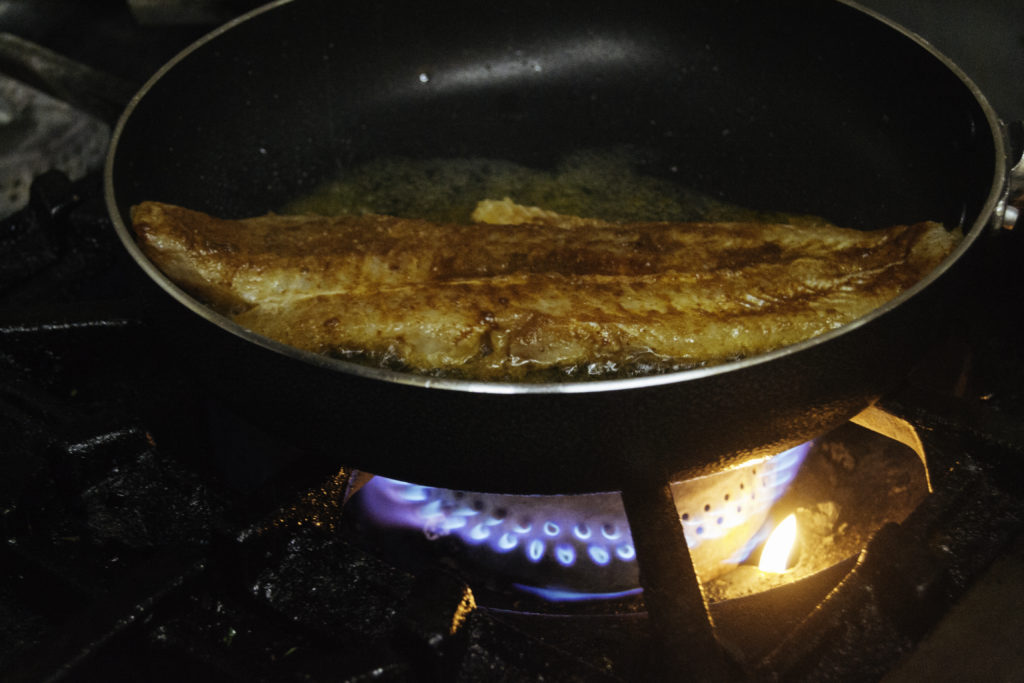 6 Finally, chop up lettuce, carrots, sweet peppers and onions- or your choice of veggies then plate along with the fish fillet, and fritters with chipotle sauce.
Enjoy!
---
This Special was exquisitely created by Chef Juan M.