Swimming Pool Info
Thank you for your interest in visiting our swimming pool! We'd be delighted to host you and your family for a refreshing fun day at our Eco-friendly infinity edge swimming pool.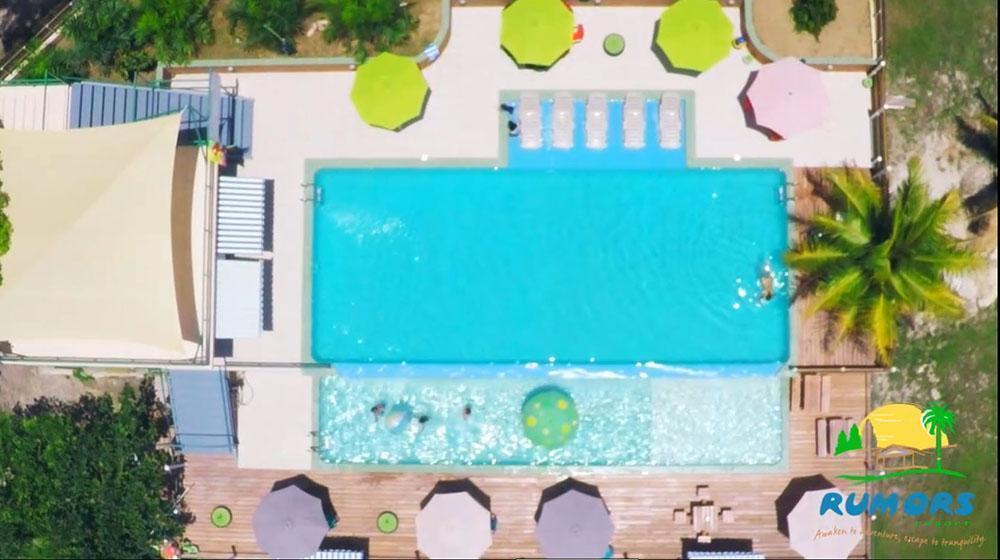 Cover Fee:
$10 general (if you enter the pool). Kids 5 years and under enter free.
Opening Hours:
Our opening hours are flexible. Although our normal opening hours are from 9:00am to 6pm, it normally is extanded up until 8:00pm or 9:00pm depending on the amount of visitors at the pool.
Pool Rules:
Our pool rules are also flexible, but these are the rules we ask our visitors to abide by:
Don'ts
No Urinating in pool
No extreme public display of affection (let's keep in mind this is a family-friendly place where kids are present).
No running or pushing
No shouting or cursing
No outside food/drinks allowed
No eating inside pool
No Glass/ ceramic containers.
Do's 
Shower before entering pool
Long hair must be tied
Parents, watch your kids
Go easy on Hair & skin oils
Shower after using toilet
Use trash cans
Respect other guests' space
---
---